Birding
The two inner planets are very low in the western sky very close together. Last night they were a Moon's width apart, tonight apparently a little more. I set up at the high point in Wellington Hills near the Fellowship Church at sunset. By 8:28 I spotted Venus in the binoculars. It took another 8 minutes to spot Mercury. Here is one of a bunch of pictures, mostly unsuccessful. Both planets are in the lower right, Venus is the brighter while Mercury is above it at about 11 o'clock.
I decided to show the entire frame instead of cropping so you might have a better idea of scale. This was a 300mm zoom with a DSLR. 1/160s at f/5.6 ISO 3200. Processing in Lightroom.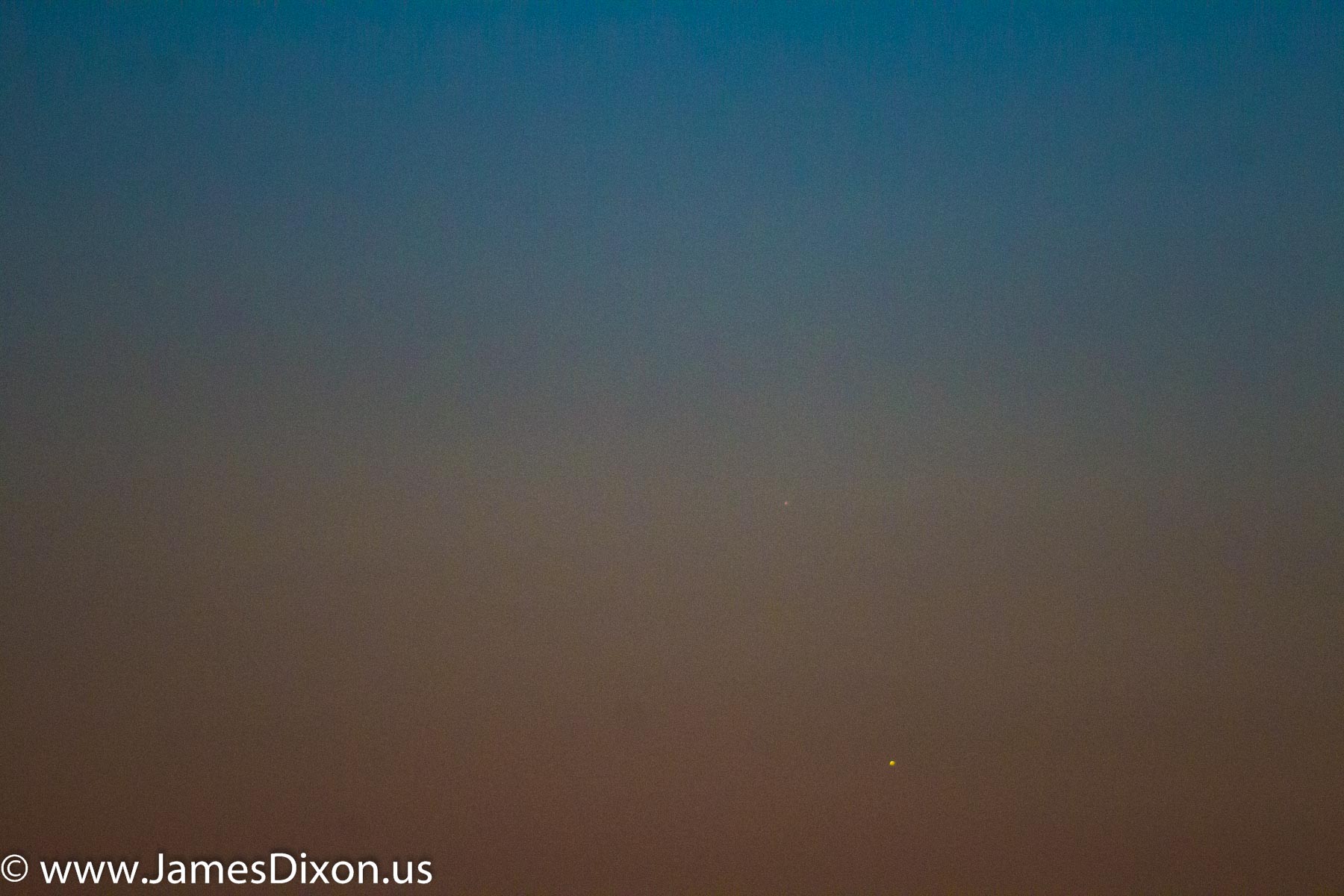 It was a hot and muggy night. And there may have been chiggers too. Its for sure the air was not as tranquil as I hoped. However, I was able to capture these images of three of our neighbors.All images where taken in red light with my monochrome ASI120MM. In reverse order from how the shots were taken, Saturn was the star of the evening with detail showing in the rings and the belts in the atmosphere.and I think I might be able to make out a little of the polar hexagon. Mars is getting farther away quickly and so is smaller than a month ago. It is also now showing a gibbous phase instead of the "Full Mars" of a few weeks ago. I was able to get some detail but Mars always leaves you wanting more. Finally, Jupiter is past its prime for the year. Getting lower in the west every day it suffers from more air. It was lower than the other two and that is saying something. Also it doesn't record as well in red light for some reason. Note the two large storms on Jupiter. I'd say one was the Great Red Spot but it should not have been there when the shot was taken so I don't know what they are.
I wanted to image Mars & Saturn last night but things got in the way. The I woke up at 2:15, seemed to be awake, and remembered that I had left the gear in the car and so I took off for the soccer fields behind First Security on Highway 10. Let me tell you, you can have the place all to yourself at 3 AM. The seeing was not so good and both planets were past the meridian and getting lower with each minute so I eschewed the Barlow and shot prime focus. After shooting the planets I tried a couple features on the Moon, Grimaldi and Byrgius. I hope you like.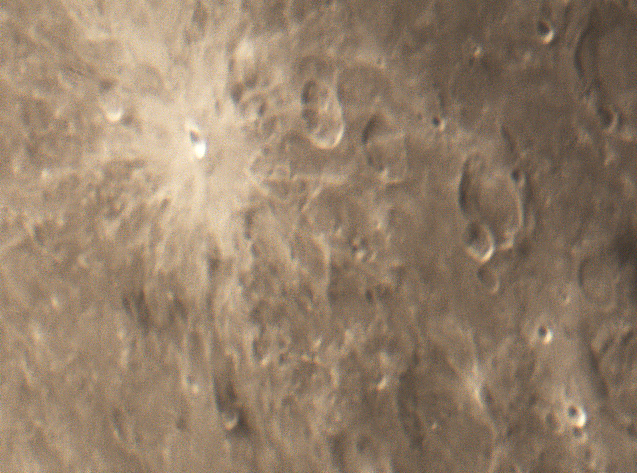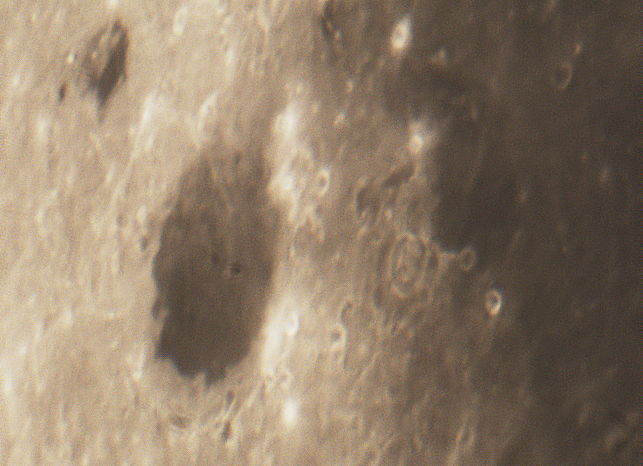 A Brambling, a Eurasian species that occasionally visits the northern part of Alaska, was reported at a residence in Ferndale . On Sunday, 1/24, probably 30 birders were welcomed into the home and allowed to wait. When he did arrive, I was only able to shoot through a window at a marked angle so my pictures stink but they should serve as proof.  It was my first new life bird since 2013. Let's hope it is the first of several such.
We were visiting the "SeeCo" ponds on Hiram Road near Heber Springs today to see a few Tundra Swans among the many Trumpeter Swans. The pictures below show a picture of an adult and a juvenile. I suspect the adult is not fully so as his yellow lore is not very striking and he still has some of the gray markings that you see in the juvenile. Note how much smaller the juvenile Tundra is compared to the Trumpeters, not because he is juvenile but because Tundras are smaller. Not so obvious are some differences in the bill. Also pictured are a couple juvenile white morph Snow Geese. They seemed small to me but maybe that was because they were next to swans.
I've had the 9.25″ Celestron SCT for several months now and have now added a new (to me) CGEM DX mount.  I picked that up one week ago today on November 14th. Much like the mouse and the cookie I fund I need more. For example, I had to replace the Vixen style dovetail on my SCT with a Losmandy style dovetail so I could attach it to the mount. I had to get a second one to attach the guide scope and autoguider (bought with mount). I also bought a JMI NGF-S remote focuser and Shoestring Astronomy FCUSB so that I can focus the scope from my laptop.  Problem with that is I didn't count on the motor running into the scope's focus knob so I've had to order an SCT thread extension which has not arrived yet. Once I have that I hope to be able to achieve really good focus. Maybe even autofocus though I've encountered a 32 bit v 64 bit driver conflict with that software. I picked up up a 2″ DSLR adapter so I plan to start doing DLSR deep sky photography along with the planetary imaging I occasionally do.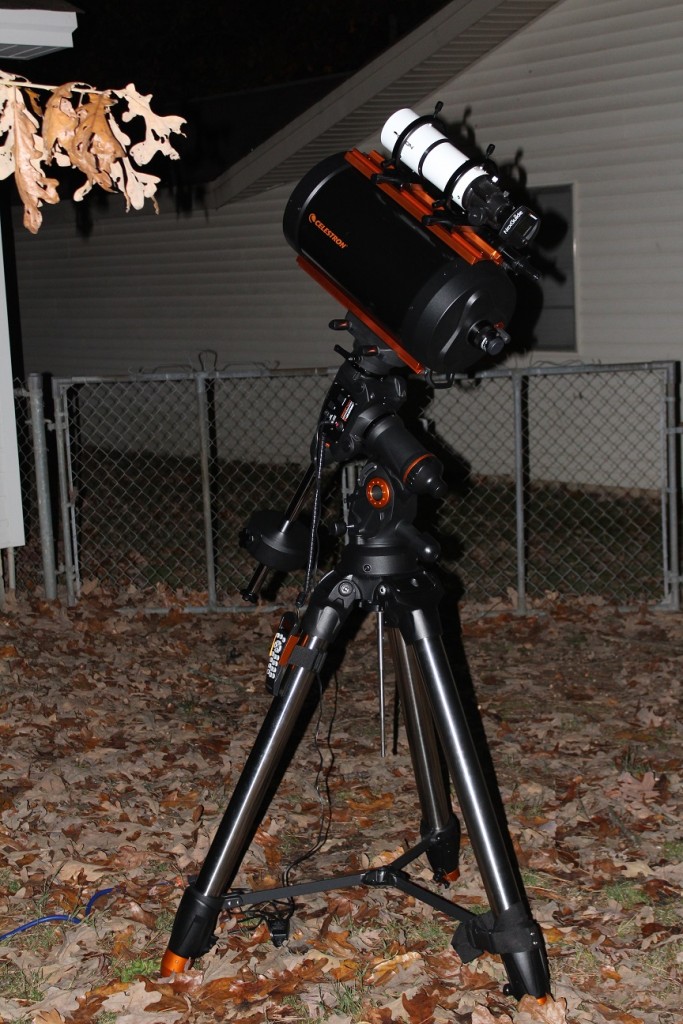 You may remember the MDF round I cut last weekend. Today I made two more cuts. First about 2.5″ inside to give me an 18″ OD ring that I will cut in half to make the altitude bearings of the scope and another to make the cell that will hold the mirror. In hindsight the cell doesn't need to be as precise as the bearings and cutting it with a jigsaw would have been way easier. Also in hindsight I used MDF because I had it lying around and it was a test cut that turned out well but plywood is easier on the router. The ring on the right will be tossed.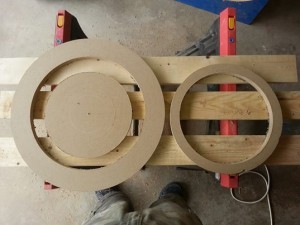 I birded Gillam Park in southeast Little Rock Saturday morning. I counted 36 species of birds including the Kentucky Warbler below.  He was cooperative probably because he was in his secret place.  Other birds weren't as cooperative and I had to settle for views with binoculars only.  Also seen were an Eight-spotted Forester,  a dew covered Eastern-tailed Blue and many Horace's Duskywings (unless they were Juvenal's Duskywings).  Other good birds were Little Blue Heron, Chimney Swift, Ovenbird, Blue-winged Warbler, Tennessee Warbler, Nashville Warbler, Hooded Warbler, and Purple Finch.