Birding
I was doing my first mowing of the year and thankfully I had it set as high as it would go (grass was tall in a few places, wet everywhere) because i did not see this little guy until he disappeared under the mower.  Luckily he reemerged unscathed but vary wary of me.  I pondered the identification and finally asked Jeremy Chamberlain.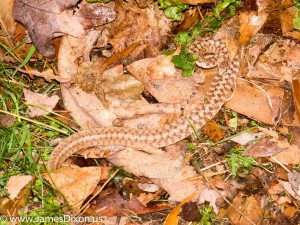 This bird first seen by Kenny & LaDonna Nichols on Thursday. Friday, Karen, Doris, Dottie and I made a speed run to lake Dardanelle to see it but was foiled.  Saturday, the Audubon Society of Central Arkansas on their monthly field trip spent a lot of time looking for it.  I had to take off around noon and missed its recovery at about 4 PM. So Sunday morning, Dan Scheiman and I went one more time and found it within about 15 minutes.  Third time charm.  Common on the east coast, never seen in Arkansas before. I saw one on the east coast 29 years ago so this is only a half-life bird and a great state bird #340.
Just finished the last of five Christmas bird counts this season, two more than my previous record. First it was Lonoke on December 14, then Little Rock and Conway on the 20th & 21st. Then Hot Springs (in a constant drizzle) on January 4th and Holla Bend on the 5th. I was supposed to do six but let the threat of ice from the sky and the crud that's going around keep me from doing that one. Fun but exhausting and glad its over.
Notable sightings from the five counts:
A Screech Owl at Holla Bend (I'm usually lucky to hear one once a year) that I somehow surprised.
14 Harris Sparrows along Country Loop Road south of Holla Bend.
Two Great Horned Owls (one outside my territory) at Lonoke.
Merlin at Lonoke.
Bewick's Wren in Conway.
300 Smith's Longspurs also in Conway.
3 Brown-headed Nuthatch in what is reportedly a new location in Conway. Although I have them at my feeders, they are apparently uncommon in Conway.
I didn't find this bird, I didn't even find it today. Someone else first reported it on Thursday but Sunday was my first chance to chase it.  With the Sun where it was, the little rare visitor to Arkansas is almost the same color as the mud so my hat is off to those who spotted it.
This guy was looking for breakfast this morning.  I guess he was hungry enough that he didn't fly off after looking at me.
I posted this picture about a week ago under the mistaken identification of Double-striped Bluet. My friend David Arbour recognized it instead as a Big Bluet. What is significant about that is there has never been a reported sighting of a Big Bluet in Arkansas. Thanks to David who sent the picture to several experts and submitted it to OdonataCentral, this picture has been accepted as the first state record for a Big Bluet damselfly in Arkansas.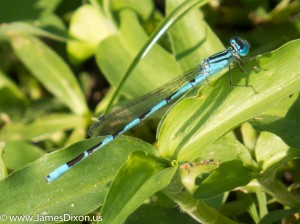 Roseate Spoonbill seen today in water along side the road in Desha County Arkansas with Sam Dixon, Dottie Boyles, Doris Boyles, Cindy Franklin, Bill Burnham, Karen Holliday, and Justin Brand> Other cool birds seen – Glossy Ibis, White-faced Ibis, White Ibis, Wood Stork, Wilson's Warbler.