Astronomy
Here is a young moon, just three days old with the planet Jupiter which is rapidly heading away from us and toward the far side of the Sun. Canon EOS Rebel 5, 300mm lens, 1/60 second, ISO – automatic, hand-held leaning on car.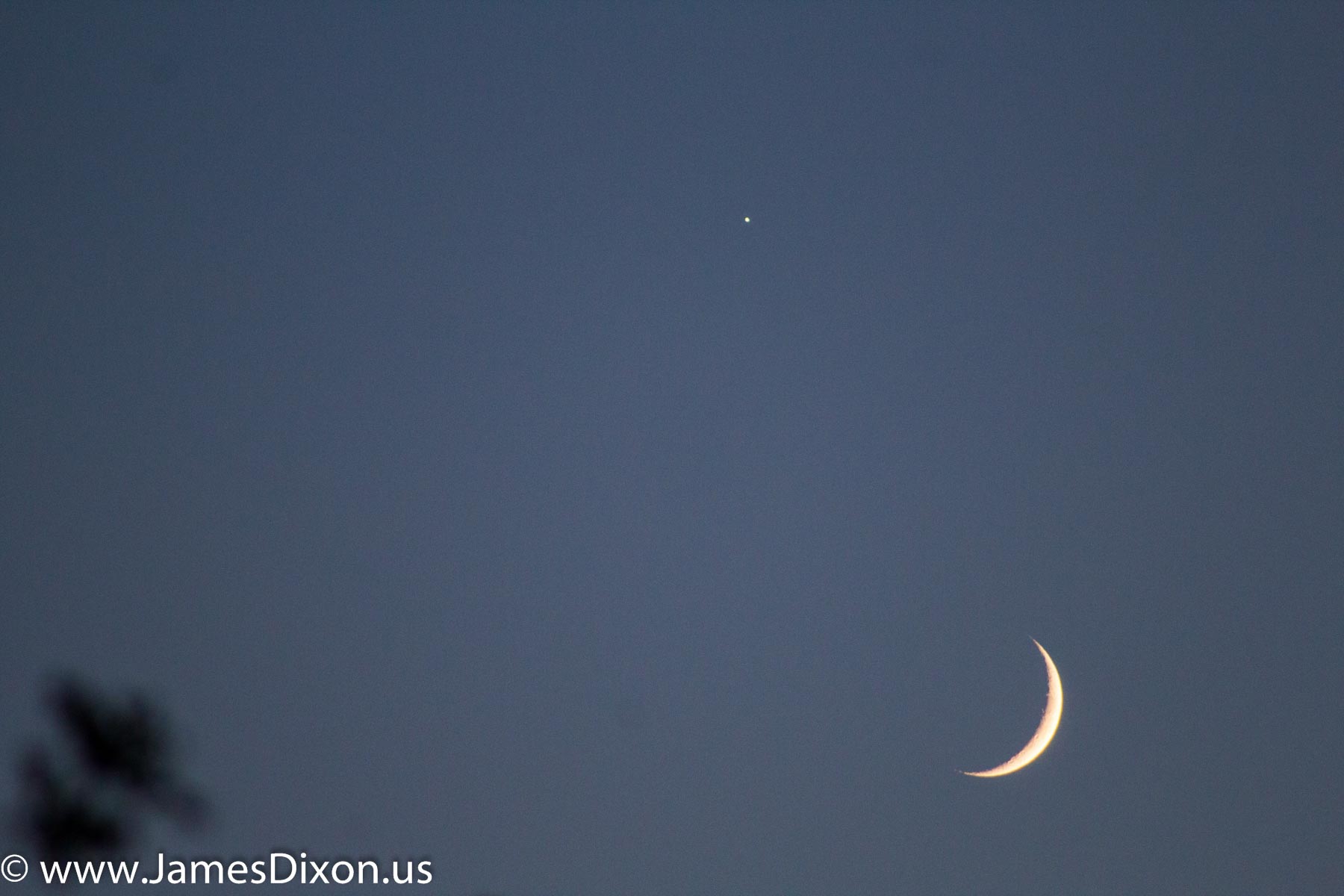 After a few middling shots of Jupiter with the color ASI120MC, I decided to go gray with his brother the monochrome ASI120MM using color filters. Mars was first and I chose red since it supposedly shows more detail with a red filter.  I stuck with prime focus as the seeing wasn't good enough for a barlow. I think things turned out pretty good.  This is a stack of the best 20% of 10,000 3ms frames.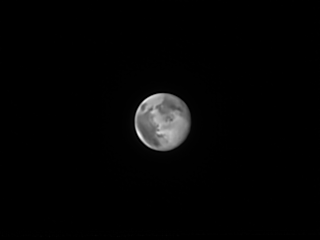 Next up was Saturn, I stuck with red because it was in there. I was so impressed I stuck with red. I did later try a light blue filter but it blocked so much light I went back to red.  There was so much detail I may just switch to monochrome with a filter wheel. The two cameras have the same number of pixels but since one is color it effectively has a third the pixels of the other.  This was a stack of 20% of 4000 37ms frames, note the exposure was almost 10x that of Mars.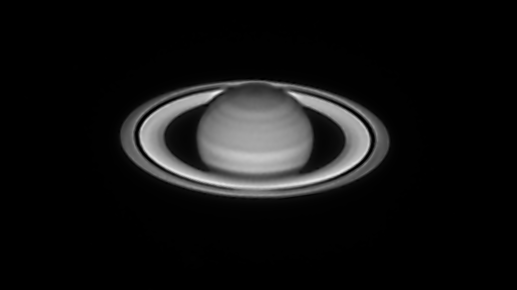 Now check this out, here is how Saturn came out after stacking with no other refinements. When I saw this I knew I was on to something.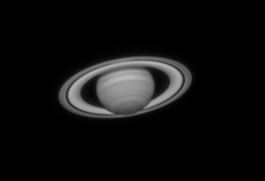 The seeing looked good for Wednesday and I hadn't tried to image since Memorial Day weekend and I had a new hand controller I was itching to try so I set up scope in the backyard and shot Jupiter.  The seeing wasn't as good as I hoped, it never is, but I managed to get this shot.  The smudge in the upper right is Callisto which will be transiting Jupiter shortly.  Despite the seeing I was able to get some detail.  Mars and Saturn will be up later but I can't see them from my backyard so they can wait. Maybe Friday.
Regarding the hand controller, some of you may remember my scope has had pointing problems for a while.  After an alignment it would get way off. It would usually track okay but goto sucked when it acted up. I thought maybe if I updated the firmware that would help.  I contacted Celestron for their opinion because they are the experts. The guy I talked to thought otherwise and felt I might need to send the mount in.  "What do they know?" I thought.  I bought the cables and connectors needed to update the firmware and was able to do that and it seemed to help a lot. But then at that last imaging session it started all over.  So I threw the dice and gambled $100 that it was still the controller and bought a new one.  Tonight I set up, I couldn't see Polaris so I got it level and lined the mount up with where the compass in my phone said north was and entered the time and location and did a one point solar system alignment.  Jupiter. Even with the lazy alignment it slewed to within a half a degree of the target.  I centered and aligned and it tracked really well for the next hour till I turned it off.  Drift shows up really well when imaging at f/10.  Yay!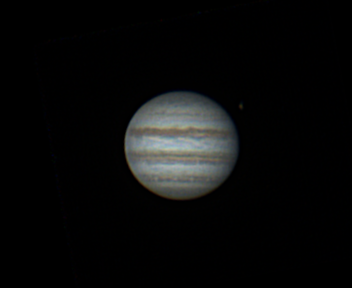 I went back to the River Ridge Observatory Saturday night to work on planets again.  I had noticed some dust motes on my color camera that I've not been able to clean yet so I switched to my monochrome camera. It has a higher resolution.  I started with Jupiter of course, and while the contrast is a little low look at these details!  The Great Red Spot is at about 8 oclock near the edge and see the turbulence in the South Equatorial Belt?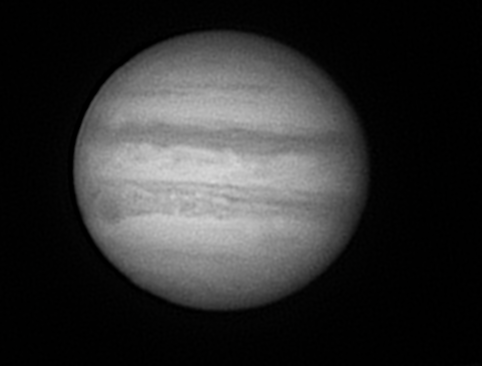 Mars was next and man it is bright!  I didn't wait until it or especially Saturn in its best position because that would be about 1 AM or later. I've flipped and rotated Mars to account for the diagonal, North is up. On the left is Syrtis Major Planitia. The light area at about 1 o'clock is Olympus Mons (tallest volcano in the solar system). Check this map (http://mars.jpl.nasa.gov/gallery/atlas/).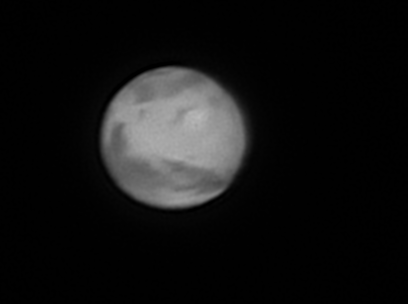 Finally, Saturn. No self respecting photographer would have shot Saturn this low in the sky but I did anyway. It sharpened up pretty well.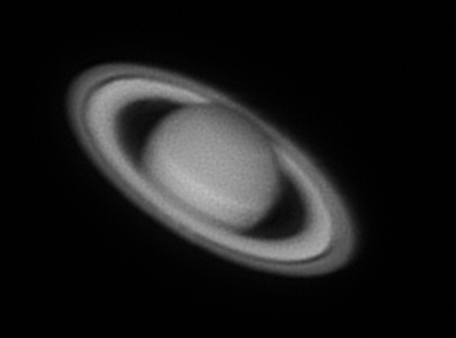 It was with high hopes that I went to the River Ridge Observatory Friday night. I knew the full Moon meant I would likely be alone but the Clear Sky Clock indicated that the seeing (a measure of air steadiness and a requirement for planetary photography) would be good.  Though mostly cloudy when I left the house at 8, I felt sure it clear up.  It never really quite did. The seeing was not as good as I hoped and the broken clouds were continuously revealing and then obscuring the planets and the Moon. I finally gave up around 11:30 when an unbroken layer of clouds hid the Moon and Mars and somewhere Saturn. However, my main goal was accomplished – my first picture of Mars of this opposition.  Mars will rapidly improve over the next few days then as rapidly recede as the Earth swings close by and then keeps going.  I was also treated to a singing contest between Eastern Whip-poor-wills and Chuck-will's-widows and a Yellow-breasted Chat who couldn't sleep.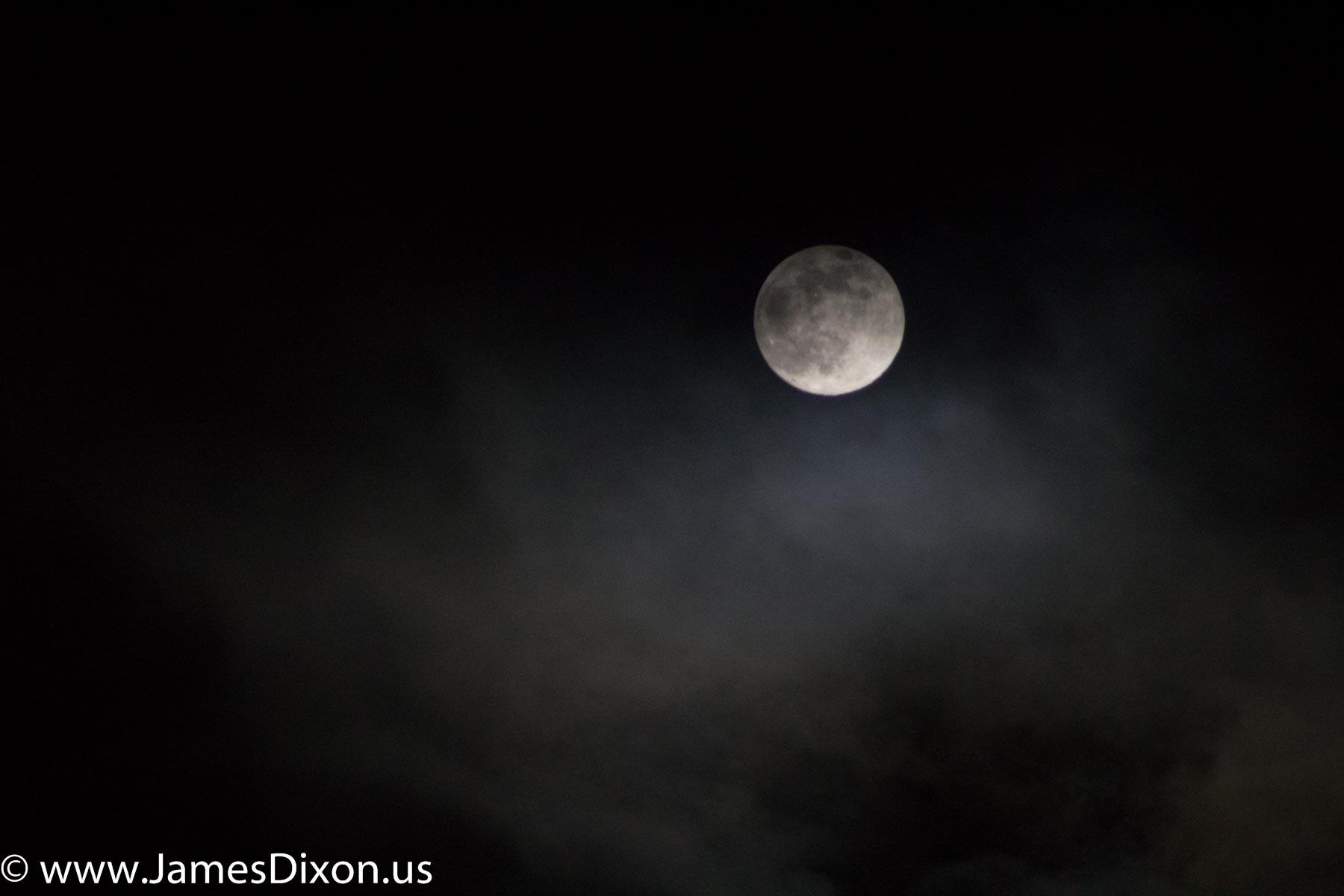 These two images were taken Saturday evening around 10PM a few minutes apart.  Two cameras, my ASI120MC color and its brother the ASI120MM monochrome. Both have the same number of pixels, 1.2M, so the monochrome should provide better resolution. Focusing done remotely from the laptop. Both images were created from the best 20% of 2000 10ms frames stacked with AutoStakkert!2 and processed further in Photoshop.  No Great Red Spot this time but plenty of other detail.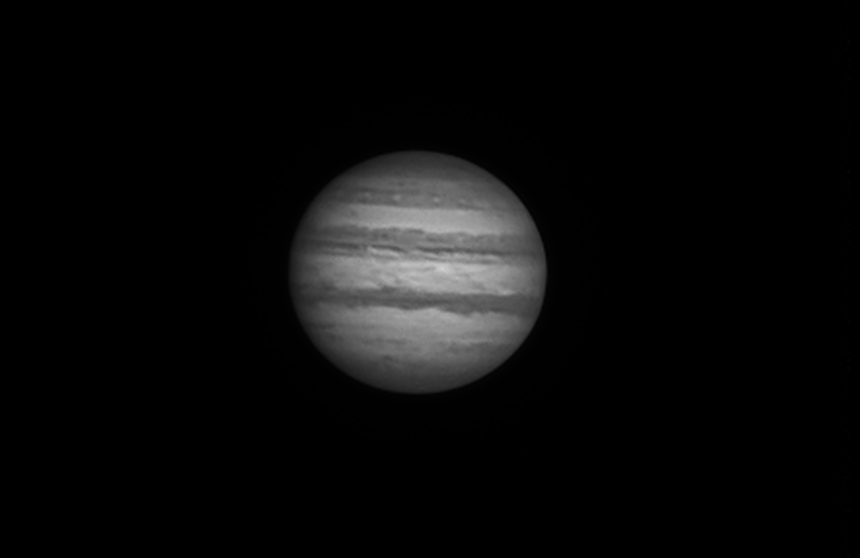 Here is a reasonably large sunspot group shot with my 80mm Celestron Onyx ED and ASI120 MM camera. I got the monochromatic camera to complement the color ASI120 MC camera I use for planets and it did a good job here.  I got the scope and the light duty Celestron Nexstar mount with next year's total solar eclipse in mind.  All three performed well today although I have to work on my technique.  I had to have Jack focus the scope while I ducked my head under a towel and peered at the laptop screen.  I'm planning to get some easy to pop up canopy for the eclipse sometime and that would help here too.  A better focuser might help. Not Jack, he did fine, but a dual speed replacement for the OEM focuser.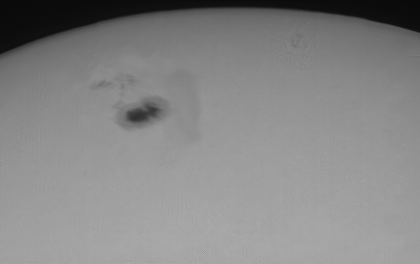 Wednesday night the clouds were starting to roll in for the start of five days of clouds so I grabbed my Canon SX50 HS with 1200 mm equivalent zoom and leaned against the car to get this shot.  I was impressed by how much detail was there.  I tweaked it a little in Photoshop, blackening the background and bringing out some details on the surface. Look how the rays from Tycho in the south can be seen across vast distances.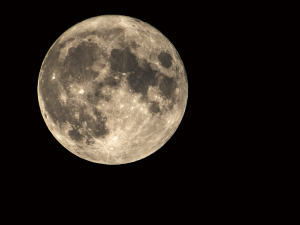 I've had the 9.25″ Celestron SCT for several months now and have now added a new (to me) CGEM DX mount.  I picked that up one week ago today on November 14th. Much like the mouse and the cookie I fund I need more. For example, I had to replace the Vixen style dovetail on my SCT with a Losmandy style dovetail so I could attach it to the mount. I had to get a second one to attach the guide scope and autoguider (bought with mount). I also bought a JMI NGF-S remote focuser and Shoestring Astronomy FCUSB so that I can focus the scope from my laptop.  Problem with that is I didn't count on the motor running into the scope's focus knob so I've had to order an SCT thread extension which has not arrived yet. Once I have that I hope to be able to achieve really good focus. Maybe even autofocus though I've encountered a 32 bit v 64 bit driver conflict with that software. I picked up up a 2″ DSLR adapter so I plan to start doing DLSR deep sky photography along with the planetary imaging I occasionally do.