I went back to the River Ridge Observatory Saturday night to work on planets again.  I had noticed some dust motes on my color camera that I've not been able to clean yet so I switched to my monochrome camera. It has a higher resolution.  I started with Jupiter of course, and while the contrast is a little low look at these details!  The Great Red Spot is at about 8 oclock near the edge and see the turbulence in the South Equatorial Belt?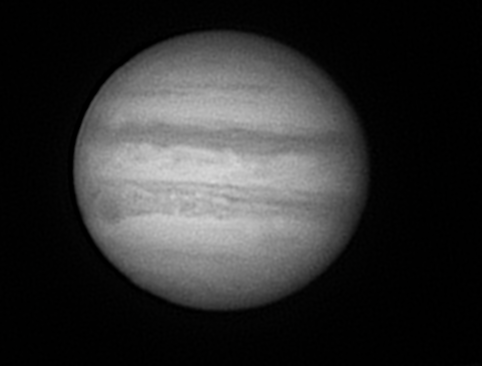 Mars was next and man it is bright!  I didn't wait until it or especially Saturn in its best position because that would be about 1 AM or later. I've flipped and rotated Mars to account for the diagonal, North is up. On the left is Syrtis Major Planitia. The light area at about 1 o'clock is Olympus Mons (tallest volcano in the solar system). Check this map (http://mars.jpl.nasa.gov/gallery/atlas/).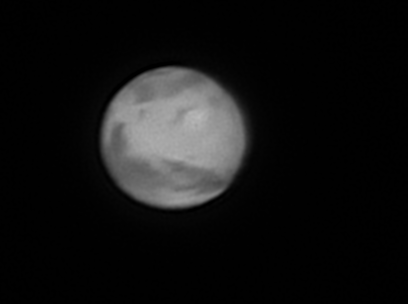 Finally, Saturn. No self respecting photographer would have shot Saturn this low in the sky but I did anyway. It sharpened up pretty well.